Menu
Home
Calendar
Membership
Other Links
Photos
Scheduled Walks
Year Round Walks
Year Round Events
Alameda - Victorian
Alameda Bay Farm Isle
Benicia - State Rec Area
Benicia - Historic
Mill Valley
Vacaville Bike
Vacaville Historic Walk
Joe & Jo Memorial Walk (Lagoon Valley)
Pittsburgh
Alameda - Victorian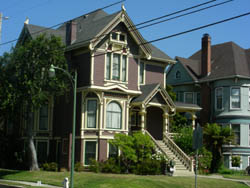 SANCTION NUMBERS:
111431 2019/Y0620

START POINT:
Cafe au Lait,3215 Encinal Ave Ste D, Alameda, CA 94501.

START TIMES:
Mon-Fri 6am-5pm; Sat,Sun, 7am-5pm. Closed holidays.

DISTANCE:
10K

TRAIL RATING:1A
1 - Route is mainly paved with some gravel. It goes by parks,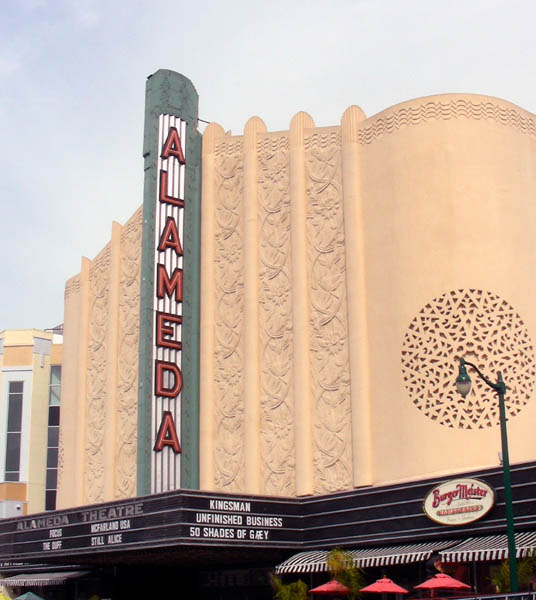 historical sites and old Victorian homes. This walk is like a textbook of Victorian Homes from the 19th and 20th Century. No cookie cutter homes here. Alameda is an old town on Alameda Island just off Oakland. The downtown has history at every turn and shady neighborhoods that are a pleasure to walk in. You see the Spite House, the Alameda Museum, the first church built in Alameda, the beautifully restored art deco lobby of the Alameda Theater (1932), the mansion Joseph Leonard built for his family after building the Victorians in Leonardville, the oldest house in Alameda (built in New York City and shipped around the tip of South America in the hold of a ship), five buildings listed on the National Register of Historic Places and the Park Street Historic Commercial District (also listed on the NRHP).
Registration box (clear plastic) is under the counter on the left wall.
AWARD: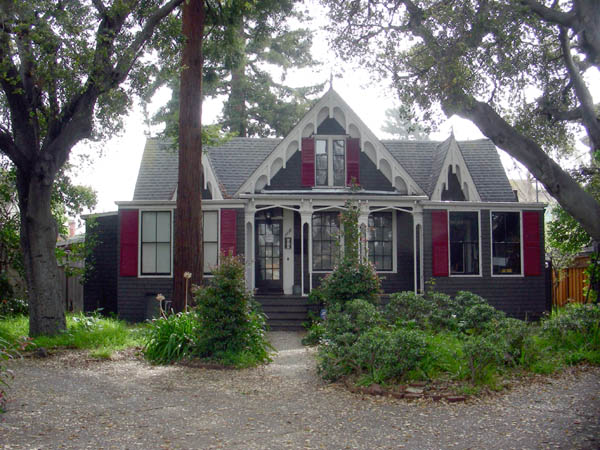 These events are credit only which is $3.00. You may participate free if no credit is desired. No refunds. The event is open to everyone. ADDITIONAL INFORMATION:
Contact Priscilla Fife, 916-616-6003, email:prfife@gmail.com MISCELLANEOUS:
Strollers: Easy | Wheelchairs: Easy | Pets: Yes | Restrooms: Yes DIRECTIONS: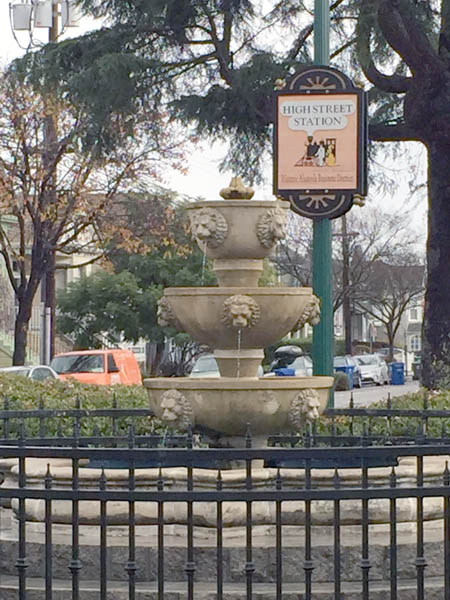 3215 Encinal Ave Ste D, Alameda, CA 94501.
From I-580 or I-880 into Oakland, exit at High St. Go SW on High St across the High St Bridge into Alameda. Continue on High St to Encinal Ave. Turn right on Encinal to Cafe au Lait on right. Street parking available on cross streets.